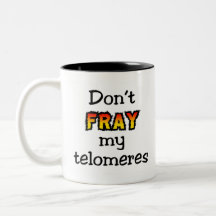 A mere 4 years ago in 2009, 3 scientists Elizabeth Blackburn, Carol Greider and Jack Szostak received a nobel prize in Physiology or Medicine for their work related to telomeres. Recent studies have shown promising evidence that telomere length is related to risk of disease associated with aging,psychological well-being, nutrition and exercise status. In essence, the length of your telomeres can give an indication of your cellular age. As we are all living longer, being "60" is now the new "40", so it is not just about your actual age but how well your body is functioning on a cellular level and all this, according to the research, is determined by the lifestyle choices we make.
Before you wonder start wondering if your actual age matches your cellular age, let´s take a closer look at what telomeres are and what influences them.
Telomeres are strings of  nucleotides which are found right at the tip ends of chromosomes. They act like protective caps to prevent chromosomes from fusing together and also stops chromosomes from fraying. The length of Telomeres are determined at birth and can vary considerably amongst individuals, with women having longer Telomeres than men. Throughout life, Telomere length can be influenced by a number of genetic and environmental factors such as aging, life stress, infection and chronic diseases. As cells divide as a part of normal bodily function, telomeres shorten. An enzyme called Telomerase which is present in somatic cells helps to maintain telomere length.
Once Telomeres become too short to support normal division of chromosomes, they enter a state of aging, also known as senecense and it is this shortening that is linked to cellular aging. Numerous studies have shown a link between Telomere length and an individual´s risk for disease associated with metabolic states and diet. In particular, Telomere length shortening has been linked to insulin resistance, hypertension, Rheumatoid arthritis and stress.
The aim of dietary and lifestyle choices therefore, focuses on maintaining or elongating Telomere length for as long as possible to ensure good health as this can modulate telomerase activity. Researchers claim that influencing factors such as the consumption of antioxidants, wholegrain foods, leafy vegetables, fruits and nuts and the avoidance of saturated fats and processed foods as well as salty snacks, fried foods and desserts may lead to lengthening of telomeres through lowering inflammation and reducing oxidative stress. Specific nutrients that may have an impact on telomere length include; Vitamin A, D,E,C, Mg, Zn, Fe as well as Omega-3 fatty acids, polyphenols and curcumin.
On another interesting note, some research has pointed to the fact that psychological health and well-being also has an important impact on Telomere length. Practices such as mindful meditation and vigorous exercise have shown in recent studies to increase Telomerase activity and increase Telomere length.
The Telomere test involves a blood sample and can be done at a few select labs around the world. Retests are recommended after lifestyle changes have been implemented after 3-6 months to check if the Telomere length has changed. However, if you do not want to fork out $400 for a test and want to  proactively manage your telomeres before testing becomes mainstream and the scientific evidence is convincing, why not start today and;
Eat Wholegrain foods

Avoid processed, salty and fried food
Eat plenty of fresh, seasonal,locally grown fruit and vegetables
Include Omega- 3 fats in your diet
Get at least 30 minutes of exercise per day
Aim for a healthy body weight and
Start meditating, even a few minutes a day can have benefits
Mariëtte Abrahams MBA RD is a Nutrition Business Consultant and Registered Dietitian/Nutritionist with a wealth of experience within the private and public Nutrition industry. She specialises in using consumer insights and the latest trends in Wellness & Personalised nutrition to help companies innovate/renovate and design new services that meets the needs of a increasingly demanding consumer base. She is also the author of "Practical Nutrigenomics – a guide to setting up your personalized nutrition service".To view services offered click here. Or contact mariette@marietteabrahams.com, https://marietteabrahams.com
Reference: Mayer J. Diet, nutrition and telomere length. Journal of Nutritional Biochemistry 22 (2011) 895-901
Please follow and like us: